Pilonidal cysts are painful and recurring cysts that form close to the tailbone. Those who are suffering from pilonidal cysts and have failed to get relief from traditional methods may wonder how long surgery to remove pilonidal cyst takes. In this article, we will provide an in-depth explanation of the surgical procedure, as well as go over how long the procedure normally takes. We will also discuss the importance of choosing the right pilonidal cyst surgeon and how to find pilonidal cyst removal doctors near you.
---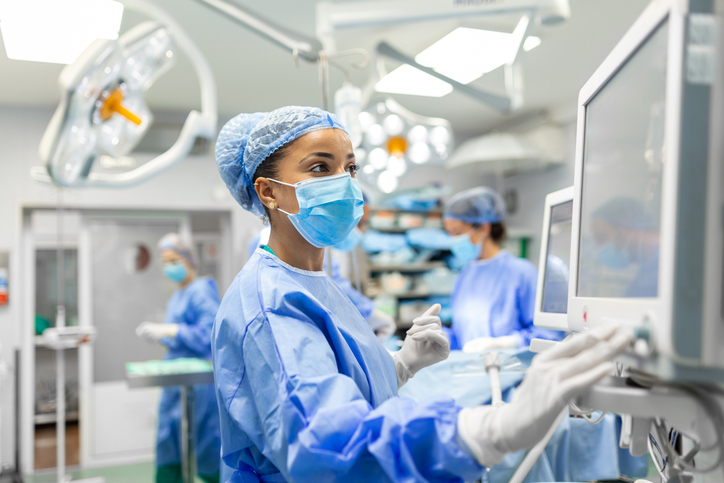 Pilonidal Cyst Surgery
Pilonidal cyst surgery entails removing the cyst as well as any infected tissue to relieve discomfort and prevent recurrence. Depending on the complexity of the case and the patient's choices, the treatment is frequently conducted under local or general anesthesia. Incision and drainage (I&D) and excision with primary closure are the two basic surgical procedures for pilonidal cyst eradication.
Incision and Drainage (I&D) is a method used to treat acute or infected pilonidal cysts. To drain the cyst, the surgeon creates an incision and removes any debris or contaminated tissue. While this procedure provides instant alleviation, it is associated with a higher risk of recurrence than excision techniques.
Excision with Primary Closure: Excision with primary closure is frequently suggested for chronic or recurring pilonidal cysts. During this treatment, the surgeon removes the cyst, its sinus passages, and any contaminated tissue surrounding it. Sutures, staples, or adhesive strips are then used to close the wound.
Duration of Pilonidal Cyst Surgery
The length of pilonidal cyst surgery can vary based on various factors, including the cyst's size, location, and intricacy, as well as the surgical technique used. While the typical time ranges from 30 minutes to 1 hour, it is important to note that individual cases may vary.
Size and Complexity of the Cyst: The size and intricacy of the pilonidal cyst influence the length of the surgery. Larger cysts, as well as those that have become infected and developed extensive sinus tracts, may take longer to remove. Before the treatment, surgeons carefully analyze the extent of the cyst to determine the required surgical time.
Surgical Technique: The surgical technique used can affect the length of the process. When compared to excision with primary closure, incision and drainage (I&D) usually takes less time. I&D entails making an incision to drain the cyst and remove debris and contaminated tissue, whereas excision with primary closure entails removing the cyst, its sinus tracts, and surrounding tissue before healing the wound. Excision procedures may take more time, however they are frequently favored for chronic or recurring cases because to decreased recurrence rates.
Case problems and Complexity: Some pilonidal cyst instances may have extra problems or difficulties, such as numerous cysts, deep sinus tracts, or abscesses. In such cases, the surgical process may be prolonged in order to address these specific difficulties and ensure thorough removal of the cyst and damaged tissue.
Individual patient considerations, such as overall health, anatomy, and any accompanying medical disorders, might also influence the length of the surgery. Patients who have pre-existing medical issues or a complicated medical history may require more time for surgery planning and execution.
It is important to note that the time spent in the operating room is particularly referred to in the previously mentioned surgical process. Pre-operative preparations such as patient examination, anesthetic administration, and surgical setup are not included. Furthermore, post-operative recuperation and wound closure treatments are not included in this time frame.
During the pre-operative meeting, your surgeon will give you a more exact estimate of the surgery's expected length depending on your specific circumstances.
Finding Skilled Pilonidal Cyst Surgeons
Finding a knowledgeable surgeon is critical for successful treatment and a smooth recovery when dealing with a pilonidal cyst. Pilonidal cysts are frequently uncomfortable and, if left untreated, can lead to recurring infections. Consider the following measures to find a surgeon who is experienced in treating pilonidal cysts:
Begin by asking your primary care physician or any other healthcare providers you trust for recommendations. They may have colleagues that specialize in pilonidal cyst surgery, or they may be able to direct you to respected surgeons in your area.
Once you've narrowed down your list of probable surgeons, look into their credentials and qualifications. In general surgery or a comparable speciality, look for board certification. The surgeon's certification signifies that they have completed specified schooling, training, and examination criteria in their area.
Examine their experience: Examine the surgeon's specific experience with pilonidal cysts. Find out how many pilonidal cyst procedures they've done and what their success rates are. Surgeons with a large number of successful cases are more likely to have the essential expertise.
Examine patient feedback and testimonials: Read patient reviews and testimonials to learn about other people's experiences with the surgeon. This can reveal important information about their bedside style, communication abilities, and overall patient satisfaction.
Seek second opinions: If at all possible, get second opinions from different surgeons. You can compare their treatment approaches, recommendations, and surgical techniques as a result. It can also help you establish trust in the expertise of your selected surgeon.
Consultation and communication: Make appointments to meet with one or more surgeons to discuss your situation. Examine how well they interact with you, respond to your queries, and handle your issues. A good surgeon will listen to you, explain your treatment options, and go over the expected outcomes and dangers.
Quality of hospital and surgical facility: Evaluate the hospital or surgical facility where the surgeon operates. Look for accreditation, a clean and well-kept workplace, and a track record of patient safety and great outcomes.
Check your insurance policy to see if the surgery is covered. Pilonidal cyst surgery can be costly, so be sure you understand your insurance coverage and any out-of-pocket expenses.
Finally, trust your instincts and select a surgeon with whom you feel comfortable and secure. A good rapport with your surgeon and trust in his or her talents are vital for a successful surgical experience.
Consider multidisciplinary care: Pilonidal cysts can be complicated, and in some situations, a multidisciplinary approach combining surgeons, wound care specialists, and other healthcare professionals may be beneficial. Inquire whether the surgeon works with a team capable of providing complete care throughout your treatment and recuperation.
Remember that choosing a qualified pilonidal cyst surgeon is an important step in your treatment process. You can enhance your chances of finding a surgeon who can properly manage your condition and improve your quality of life by following these steps and conducting thorough research.
Pilonidal Cyst Removal Near Me
Contact Pilonidal Experts right away if you are suffering from pilonidal cysts or want to learn more about how long surgery to remove pilonidal cyst takes. Our experienced staff is here to assist you with all of your pilonidal cyst concerns, as well as to help you live your fullest, healthiest life. Don't put it off any longer; contact Pilonidal Experts right away!
Pilonidal Cyst Removal Near Me
If you are still wondering, "where can I get a pilonidal cyst removed?" we encourage you to contact Pilonidal Experts. Our skilled medical staff specializes in the diagnosis, treatment, and management of pilonidal cysts. We aim to provide tailored attention and effective solutions for your specific needs using our knowledge and thorough approach.
Remember that early detection and treatment are critical in controlling pilonidal cysts and avoiding problems. You can receive the assistance and support you need to address your condition efficiently by collaborating with qualified specialists in the field. Contact Pilonidal Experts right away to take charge of your pilonidal cyst treatment.
Specialties
Recent Pilonidal Q&A
OFFICE HOURS
Monday – Friday
9:00 AM – 5:00 PM
OFFICE LOCATION