The leading innovator for
in-office Laser Pilonidal Treatment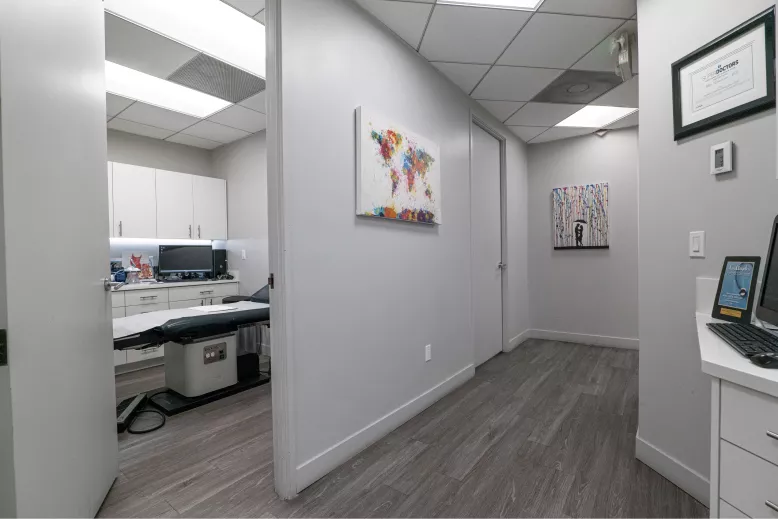 A New You in 20 Minutes.
We are the only specialized practice in the country providing office based, innovative Laser Pilonidal Treatment. This procedure is done in-office and away from costly surgical centers and anesthesia.
20-Minute Procedure (versus a Traditional 4 Hour Check-In & Recovery at a Surgical Center)
Avoid the high costs of surgery at a surgical center or hospital
No need to have a person drive you home
Ease of Scheduling – No Wait for Limited Operative Block Times
Streamlined Recovery
Minimal Pain Post Procedure – No Need for Narcotic Pain Medications
Imagine if you no longer had to endure the distress and discomfort of pilonidal disease. Imagine waking up each day without the dread of recurrence or the fear of invasive surgery. By choosing our specialized care, this can be your new reality. You'll experience a life free from constant pain, marked by a swift recovery. Our cutting-edge, minimally invasive laser treatment, performed right in the office by a dual board-certified surgeon, will allow you to return to your daily routines without delay, and without the prolonged downtime associated with traditional surgery. This means less time spent in recovery and more time enjoying the life you love. You won't have to settle for the standard – instead, you'll be embracing the forefront of medical advancement, a path marked by comfort, convenience, and personalized care. Let us help you turn this vision into your new normal, setting you free to live your best life, unburdened by pilonidal disease.

MD | MBA | Board Certified General & Colorectal Surgeon
Dr. Kamrava earned his Bachelor of Science degree in Neuroscience at the University of California, Los Angeles. His studies continued in Philadelphia, where he completed a dual graduate degree in medicine and business administration at Temple University's School of Medicine and The Fox School of Business. He then completed his General Surgical residency at Kaiser Permanente Hospital in Los Angeles and his fellowship in Colon and Rectal Surgery at the University of Pennsylvania. Through his education, Dr. Kamrava learned the advanced skills needed to treat complex colon and rectal diseases. He simultaneously received certification in advanced laparoscopic and robotic surgical techniques. Dr. Kamrava is board-certified in Colon and Rectal Surgery. Along with his intensive experience in the colorectal field, he is an associate teaching faculty in the Department of Colon and Rectal surgery at Cedars Sinai Medical Center, which in 2022 US news ranked as the number one center in California for Colon and rectal Surgery, and ranked second in the nation.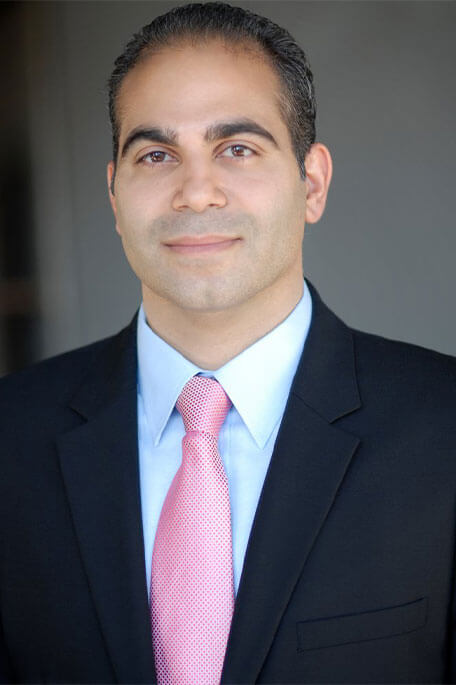 recent articles
Learn more about Pilonidal treatment options.

SUCCESS STORIES
For more than ten years, I had been having pain in my lower back and was scared to seek medical attention. I looked up Dr. Kamrava's office online and, after reading the positive testimonials, decided to contact them. I was immediately connected and at ease throughout the initial consultation on the phone. I made an appointment for the following week at a time that was convenient for me. Major plus. I was so anxious during the week that I waited. My mind raced with ideas about how serious the problem I had been avoiding had become.

I met with the doctor in about five minutes, and I was relieved. He was very friendly and professional, and I didn't feel at all uneasy with him. After he listened to my problem (love that), he commented on what he thought might be happening. After that, he performed a check-up on me, and it was discovered that I was alright! My "main" issue (in my thoughts), which had been bothering me for years, had resolved itself. My shoulders felt like they were being lifted off a million tons. I had faith in the doctor because I knew he had a lot of experience and he is trustworthy.

Overall, I'm delighted to find Dr. Kamrava's office. All went well, thank God. I learned a valuable lesson from this not to ignore signs from the body.
I visited Dr. Kamrava for the Pilonidal cyst that my son had. He was the only doctor providing laser treatment for Pilonidal Cysts at the time. He did an excellent job of presenting our options and the pros and cons of this laser therapy. Despite the fact that we lived quite far away, we ultimately made the decision to make a trip to the office based on all the information that Dr. Kamrava gave us. The procedure went quite well, with a quick recovery and no follow-ups. Excellent experience, if necessary, we wouldn't think twice about using Dr. Kamrava's services again.
One of the nicest visits to a doctor's office that I have ever had in Los Angeles. The front desk staff is extraordinarily friendly and highly competent (rare in L.A.). I was happy and couldn't ask more for my visit. They quickly took me in after my first phone call and Dr. Allen and his nurse are outstanding. I'm not sure why his reviews aren't all five stars, but then again, I'm a doctor too, and occasionally I'll receive a negative review since nobody can please everyone, and there are some unhappy people out there. The man is smart, polite, and he truly made the experience enjoyable. Strongly recommend to everyone. I'm grateful, Dr. Kamrava.
I've had pilonidal disease for about ten years, and throughout that time I've had many doctor appointments, sleepless evenings looking up information on my condition on the Internet, and countless hours of suffering in silence because I felt like recovery was utterly out of my reach.

Dr. Kamrava saved my life. He was the first doctor I spoke with that put me at ease and gave me hope that I could heal as he specialized in pilonidal disease. Despite the possibility of a recurrence and the fact that the surgery is quite expensive, I felt safe and confident with his care.

Dr. Kamrava is just as professional, considerate, and great throughout the entire process as many of the testimonials on this website can agree. Additionally, his office staff is excellent! I will always be grateful to him for helping me deal with something that has given me years of pain and suffering.
About a year ago, I went to see Doctor Kamrava for help with pilonidal cyst. He was always reachable by phone and patiently answered all of my inquiries during the entire treatment. Dr. Kamrava is not your typical medical professional. He works hard to build relationships with his patients and he is compassionate and empathetic.

I can honestly say that while under Dr. Kamrava's care, I completely trust him, despite the fact that I typically have anxiety about surgery. Dr. Kamrava and his team provided excellent service, and I wouldn't recommend them more if you are looking for a pilonidal cyst surgeon in Los Angeles.